Top Five Trekking Destinations to Explore in Visit Nepal 2020.
Once is never enough. Nepal has so much to offer from its dream like mountains to ancient temples to serene national parks, just one visit to this small South Asian country will never suffice. For the 2020 edition of Visit Nepal, we urge you to travel, trek, and experience this country like never before.
Nepal is home to one third of the great Himalayan Trails, an extensive trail system that spans Nepal from Humla and Darchula in the west to Kanchenjunga in the east. Without a doubt, the trekking diversity found in Nepal cannot be found in any other region of the world. To give you an idea, the lowest elevation in Nepal is 59m above sea-level in the Terai region and the highest point is Mt. Everest, 8,848m, with two points being just 200 kilometers apart in a straight line. Here we have listed down our top five trekking destinaitons for Visit Nepal 2020.
Everest Region.
There is more to the Everest Region than being the most popular trekking region in Nepal. For many, it is a milestone in life. Located in northeastern Nepal, Everest Region is the colony of picturesque alpine villages, fierce glaciers, and majestic mountains. Passing through the legendary Sherpa villages, treks in Everest Region is a mix of deep spiritual and cultural experience in addition to the physical one.
Currently, there are currently over 20 permitted trekking routes in Everest Region. While most trekking journeys start with a flight to Lukla, diehard trekking lovers can start trekking from Jiri through mid-hills of Solu Khumbu – an ethnically diverse and flora-rich region. From the adventurous and exciting treks like Base Camp Trek and Three Passes Trek to mid-level scenic treks like Everest Panorama Trek and Gokyo Lakes Trek, there is a trek route perfect for all levels of travelers.
Annapurna Region.
While the Everest Region may top in terms of popularity, Annapurna Region is the most versatile trekking region in Nepal. Situated in northwestern Nepal, it comprises of the country's wettest, driest, and windiest places. The region gets its name from the beautiful Annapurna Massif, which consists of Annapurna One, the first of the 8,000m peaks to be climbed. The region is also home to the equally alluring Dhaulagiri Massif, located west of Annapurna.
From the complete three-week Annapurna Circuit Trek, which encompasses the historic Mustang Region to short three-days treks, there is a trek route and itinerary part suitable for everyone. The views of lush farmlands and undisturbed forests, snowclad peaks, and encounters with a mic of several ethnic communities make it one of the most satisfying trekking destinations in Nepal.
Rara National Park.
Trek to Rara through thick juniper and pine forests and camp next to the glistening Rara Lake at 2,290m, walled by lush green hills on all sides. Then boat in the clear waters, and hike to the nearby hills for closer mountain views, interact with the charming villagers, or just take a stroll around the lake looking for a rare bird or a wild flower.
Located in northwestern Nepal, Rara is the smallest national park, while Rara Lake is the biggest lake in Nepal. Your trek starts with a hike to Jumla, where apple orchards stretch out over the hills. Leading through the remote countryside toward the Tibetan border, a journey into Jumla and Rara Lake is probably one of the most fascinating treks in all the Himalayan region due to its unspoiled splendor of nature.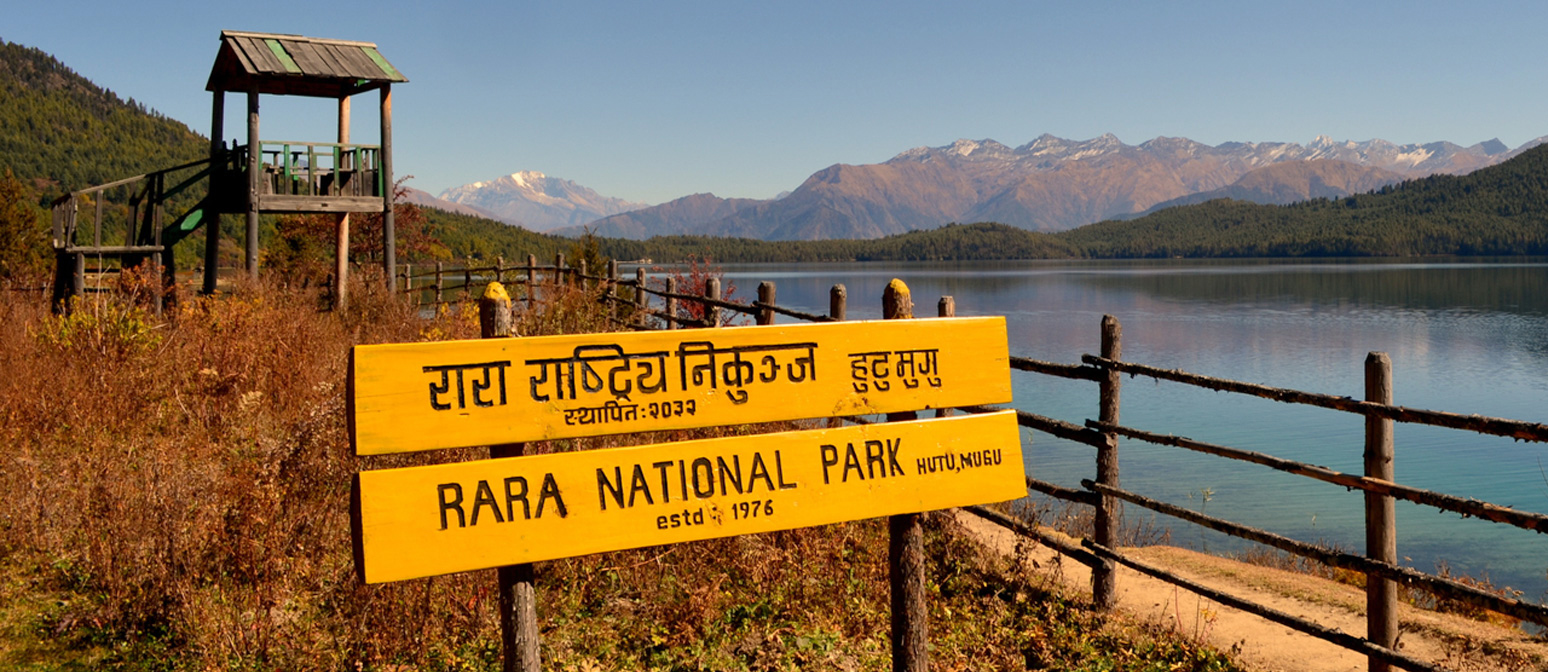 Langtang Region.
Often known as Nepal's best kept secret, Langtang Region is situated only about 30 kilometers northwest from Kathmandu Valley and shares borders with Tibet. Trek to the Langtang region if you are looking for a relatively short itinerary with all the excitements of the Himalayans. It is one of the most accessible trekking regions from Kathmandu valley with short day hikes to week-long ventures into the lake district.
It is perfect for you if you are short on time but still want to experience life Himalayans and also witness the wonderful culture of the native Tamangs. Protected under Langtang National Park, visits to this region will give you the chance to see few of 70 glaciers; high altitude lakes like Gosainkunda, Parvatikunda, and Dudhkunda; and lofty Himalayan peaks like Ganesh Himal and Langtang peak.
Manaslu Region.
Home to Mt. Manaslu, the 8th highest peak on the earth, the unspoiled and wild Manaslu Region is located in the west-central part of Nepal. Trekking the untrampled trails through rural Nepal with legendary views that have to be seen to be experienced, Manaslu region a trekking bliss away from the hustles of the modern world.
Commercialization and modernization have not yet affected the purity or wilderness of the environment yet, that's why Manaslu trek will be your ultimate time-travel experience.