Four Reasons To Visit Rara For Your Next Trek.
Just a few years ago, hardly a hundred people made trips to Rara. Today, it is one of the most sought-after trekking destinations in the country. Its beauty is matchless, culture is ancient, and biodiversity is beyond versatile. While there could be endless reasons to visit Rara for your next trek, here is our pick of four best reasons.
Rara Lake.
If the treks gets its name from the Rara Lake, it is, of course, going to our number one pick on why you should commence this journey. Rara is the biggest and deepest freshwater lake in Nepal, but more than that, it is a quintessential epitome of the beauty of Nepalese Himalayans. Once you reach the lake, you will know what we're talking about. The view of the serene blue lake and the Himalayans perfectly reflecting on it will melt your heart and forever be imprinted in your brains. In short, it can be described as a shimmering blue jewel set in a ring of snowy peaks. Once you reach the lake, you can spend hours and hours here gazing at its beauty and creating the memories of the lifetime. If you are feeling adventurous enough, you can even set up a tent and spend the night at its shores. However, you do need to make careful preparations for that beforehand. If not, you can come back once again in the morning to enjoy some last glimpses of it before you return back.
Rara National Park.
Rara National park, the smallest in the country, was opened in 1976 to protect the exotic floras and faunas of the region. Covering an area of just 41 square miles, the park traverses two of Nepal's remotest districts – Mugu and Jumla. It is estimated that there are over one thousand flora varieties in the national park. Also, there are 51 recorded species of mammals, 241 species of birds, and two species of reptiles among others. That's why, if you keep an eye out, this trek is going to be nothing short of a wonderful safari adventure. The region is surrounded by alpine coniferous vegetation and trekking through the dense oak, pine, juniper, and rhododendron forests is surely going to be one big adventure.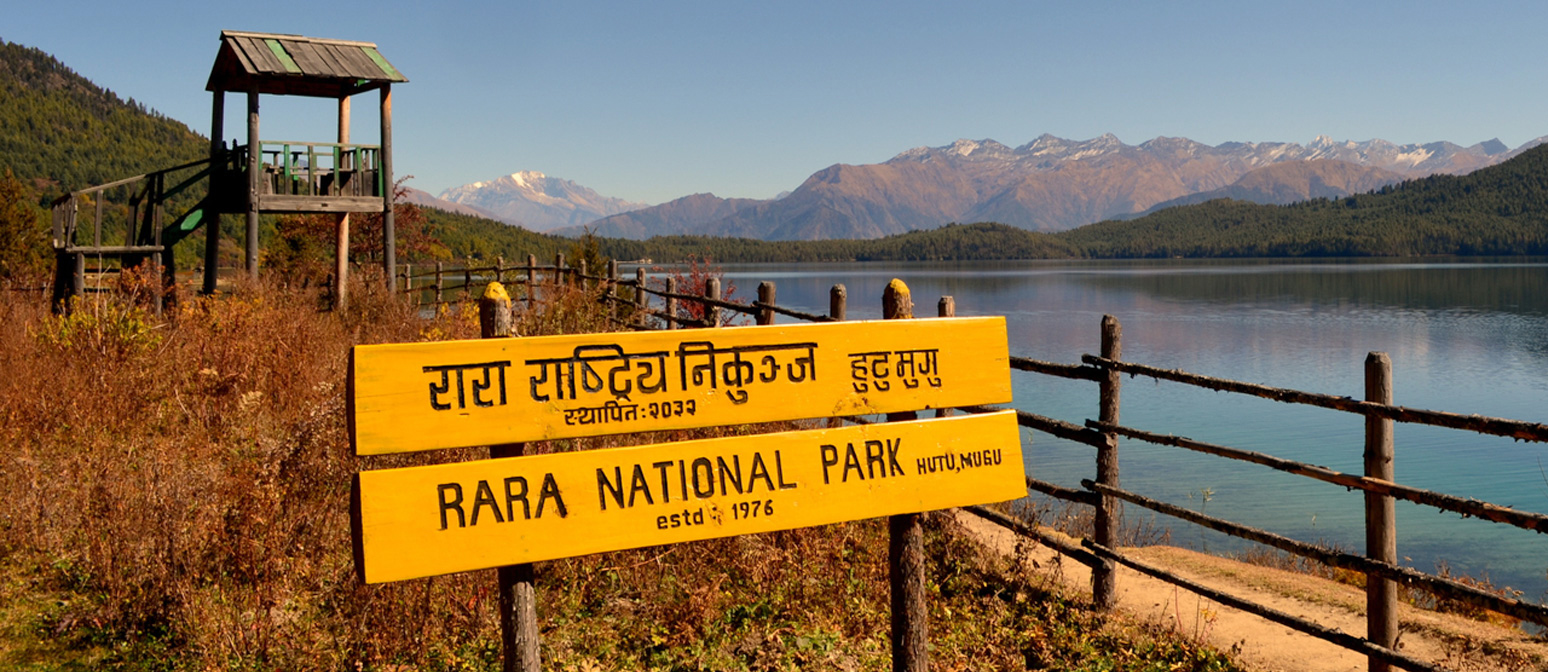 Karnali.
You may have heard of Karnali as Nepal's poorest and remotest region. But did you know, it is also the origin place of Nepali language and culture? It may be hard to believe but this region was once home to the prosperous Khas kingdom not many centuries ago. While everything has almost fallen to shambles now, the region and its people still retain the rich Buddhist and Bon culture. Their traditional "Deuda" song is even pleasing to people outside the Karnali region. So, the point is, it is going to be incredibly fascinating to see the way of life here in Karnali that hasn't changed in a hundred years.
Once you reach here, you will feel like you have been transported to a strange and mythical land of medieval times. While the region's hard accessibility has done it more harm than good, there is a silver lining to this dark, gray cloud as well. The culture, tradition, and lifestyle here haven't been adulterated by the modernity of today's world. So, the Rara trek offers you a rare glimpse into the origin of the Nepalese language, culture, and heritage.
Exploring Nepal's wild west.
When we say Nepal's west, people often think about just Gandaki zone and the massifs of Annapurna and Dhaulagiri. But you might be amazed to know that these are just the beginning of Nepal's west. There are two entire development regions – Mid Western and Far Western – that are very less explored yet. The Rara trek will take you to the heart of mid-west, a region right behind Dhaulagiri Massif. In terms of biodiversity, it is most probably the most versatile region in Nepal. Nature hasn't been contaminated by the flocks of trekkers pouring in or urbanization. Also, it is one of the most historical places in the country and the original place of the whole foundation of today's Nepali culture. So, in this way, Rara trek offers you with a sporadic chance to explore Nepal's authentic and wild west.